April Lawndry Lines
May Flowers!?!?!?! Heck, this year we have had February and March flowers as well. Our perennial flowers have been blooming, with some success, for a over a month now. Of course they have been beat up a bit due to the temperature swings that keep happening. Our ANNUAL flowers on the other hand never would have made it! Which brings the next point……
MAY FLOWERS. We will have a late frost so DO NOT PLANT YOUR ANNUAL FLOWERS BEFORE THE END OF APRIL. We are taking orders right now for flower installs for May. The flowers are going to be really nice this year so don't be left out, call us today at 615-269-7706.
Fleas and Ticks are coming!! They are a huge health nuisance BUT they are easy for us to manage for you. We can knock these little critters out with ease. Call us to get more information of this service. 615-269-7706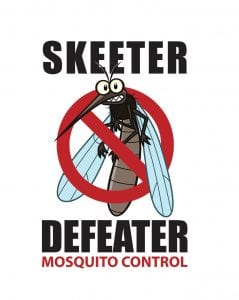 We now offer MOSQUITO CONTROL. Our Skeeter Defeater mosquito control program will keep mosquitos off of your property so that you can stay out side and not get eaten up. We offer up to 8 treatments per year and they work great. Call Chris at 615-269-7706 and he can give you all of the details and pricing.
Turf Managers is your one stop shop for your lawn and landscape needs. Right mow we are doing Spring clean-ups, applying Spring turf fertilizer and crab grass preventer, applying tree and shrub fertilizer with insect repellant built into the mix, Spring shrub trimming, mulching and the list goes on and on!
Check us out on Facebook and "Like" us. We post a lot of helpful info there that you might be interested in or you can visit our web site, www.turfmanagersllc.com, where our Facebook page streams constantly.
Please help us be GREENER and more efficient for you. If you would like to have email invoices and statements please email support@turfmanagersllc.com or helpdesk@turfmanagersllc.com and we will get you set up for this service.
We love it when you send us referrals so PLEASE remember to tell EVERYONE about Turf Managers!!!! We love Braggers, be one!