Some things are just better left to the professionals! According to the National Safety Council 2018 Edition, 53.4% of all accidental deaths occur in the home followed by 22.5% in Motor Vehicles and 1.6% at work. It makes a person wonder why they are so safe at work and so careless at home. (Hint: More people are working from home.)
There's no telling how many lives we have saved so far by taking care of the bulk of the lawn care chores around our client's homes. In other words, we are your risk managers as well as your Turf Managers.
The conclusion that we came up with is this: We all (meaning everyone) train as professionals to do our chosen jobs that provide income and we train to do our chose profession safely, therefore we don't get hurt as much on the job. When we get home, we tend to be weekend warriors and tackle jobs around the house that are out of our realm of expertise. Many times, as home home owners there isn't enough of a collection of equipment (proper ladders, cutting tools, power equipment, safety equipment, knowledge) to do the job safely. Then again, why would you buy thousands of dollars worth of equipment that you may use one time a year?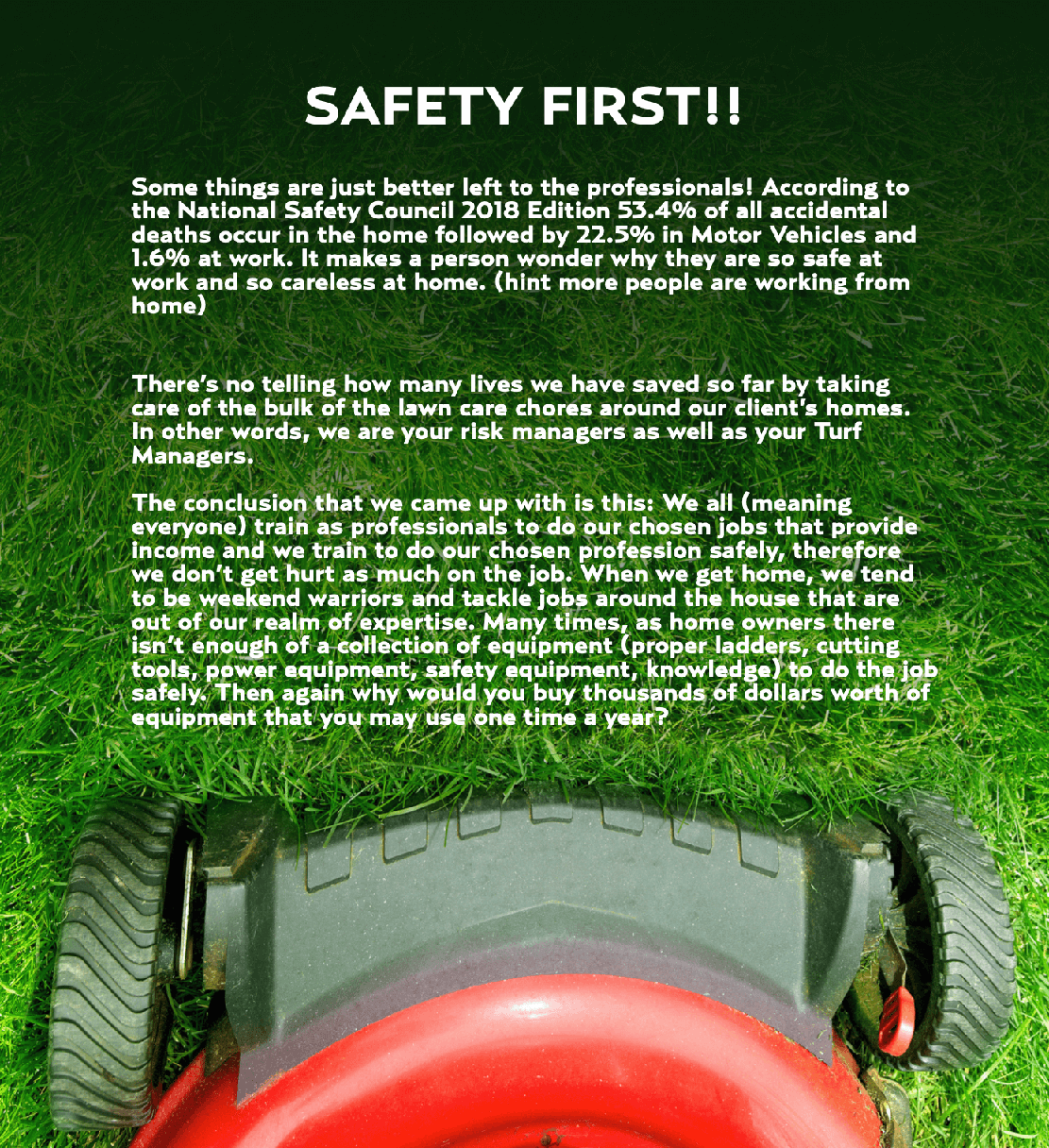 Let us take care of your lawn and landscape needs and cut your risk of something bad happening by at least 40% AND we can do the job better.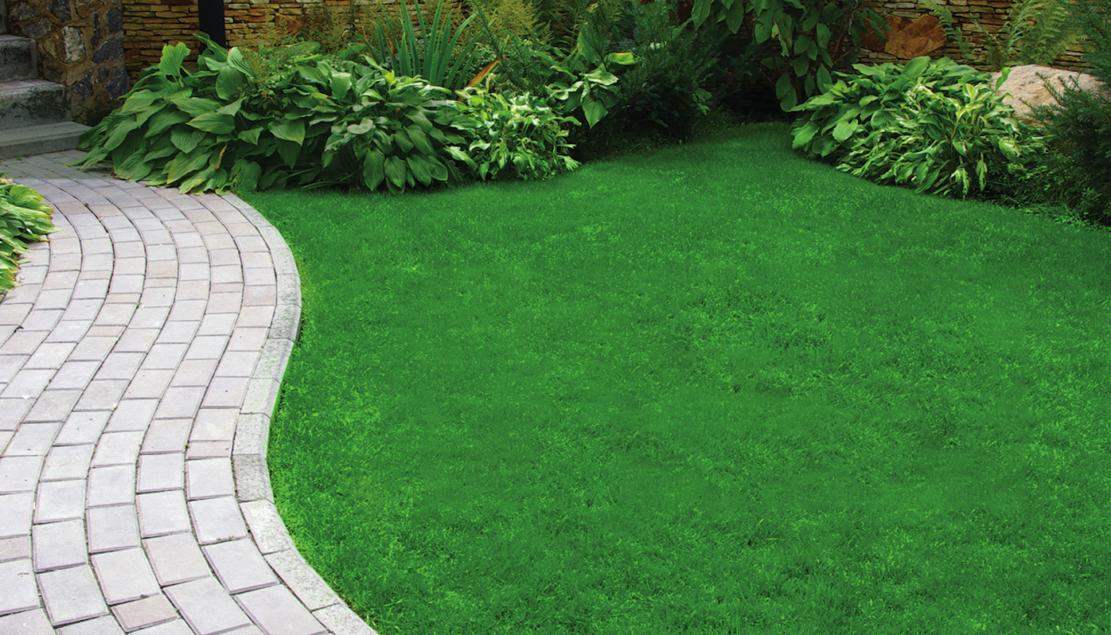 Seriously, we're good at this lawn care stuff. So next time you look at you landscape beds and think "these beds look terrible and need to be mulched" the next thought should be "I need to call Turf Managers to these beds cleaned out and mulched. I am glad that I have their phone number, 615-269-7706, on speed dial". Of course, we offer many more great services. It's just that easy! BTW over half of the home deaths are caused by poisoning so let us do the fertilization and weed control on your lawn and keep those types of products out of your home.
We love love love referrals!!!!! So please tell your friends about us, if you like them that is. If you don't like them just give them the phone number of one of our competitors.