Safety First!!!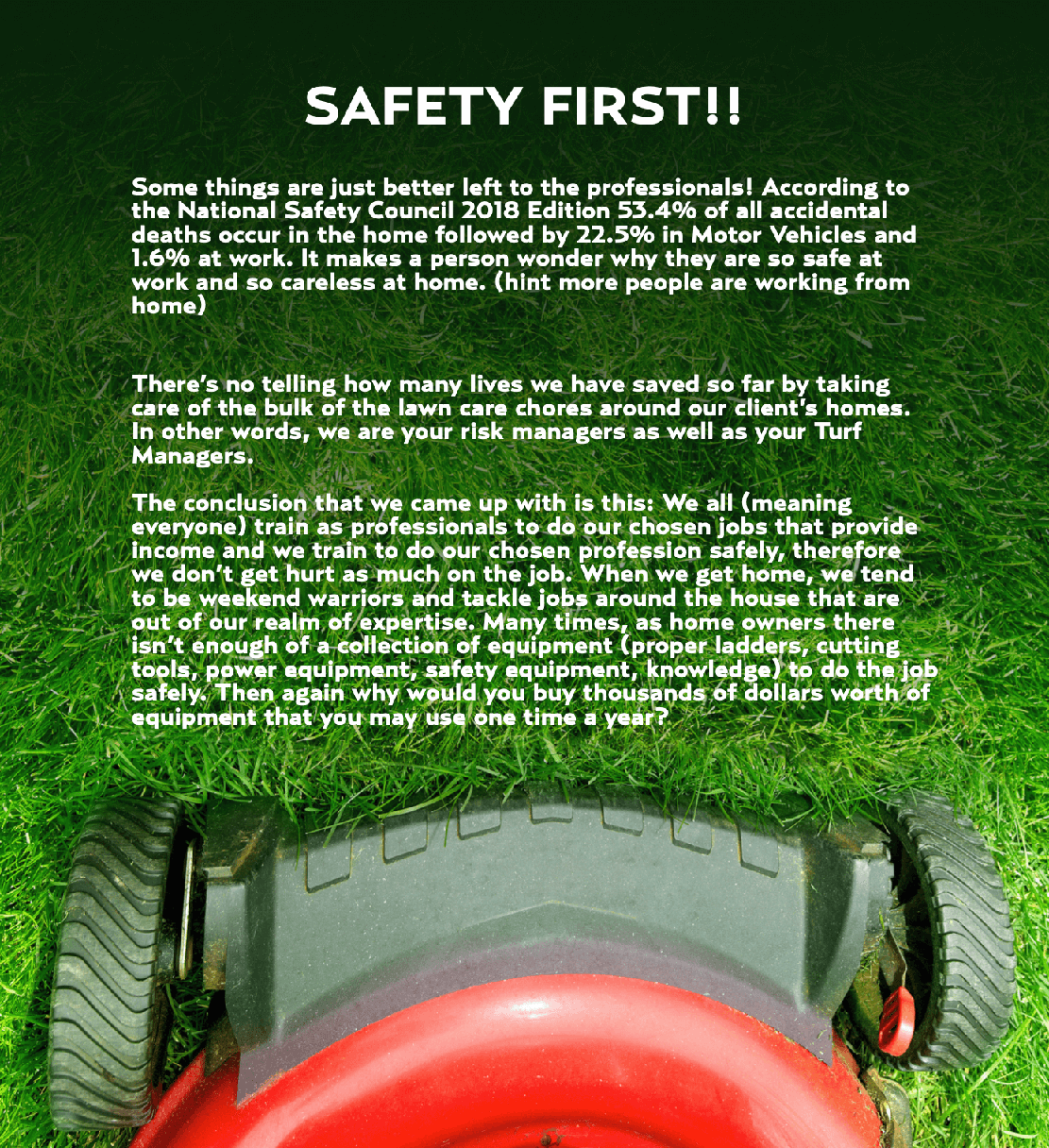 Let us take care of your lawn and landscape needs and cut your risk of something bad happening by at least 40% AND we can do the job better.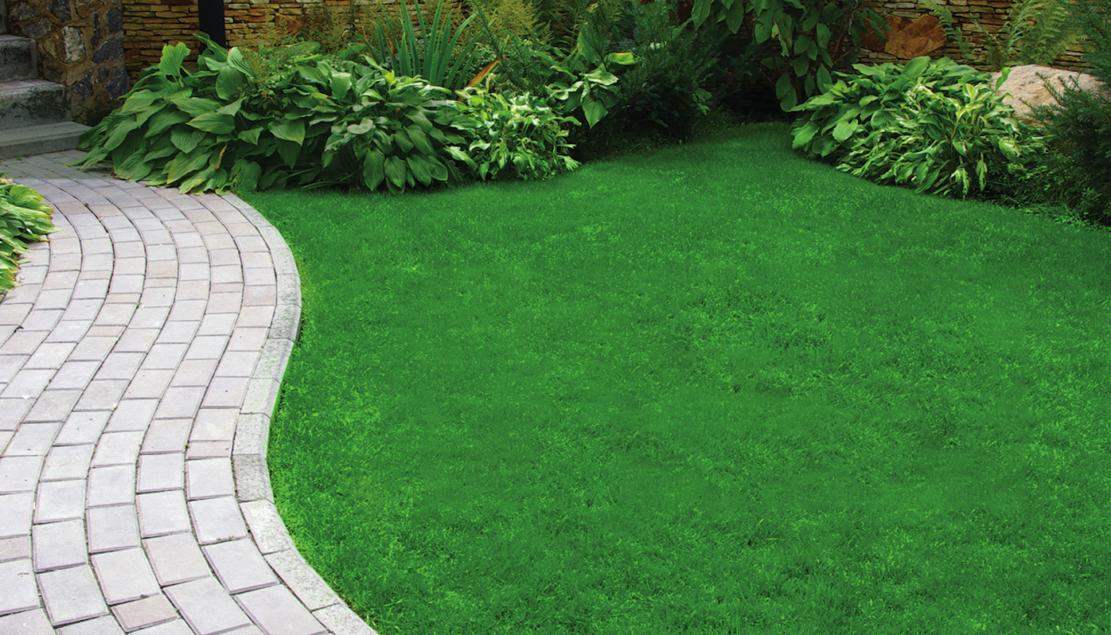 Seriously, we're good at this lawn care stuff. So next time you look at you landscape beds and think "these beds look terrible and need to be mulched" the next thought should be "I need to call Turf Managers to these beds cleaned out and mulched. I am glad that I have their phone number, 615-269-7706, on speed dial". Of course, we offer many more great services. It's just that easy! BTW over half of the home deaths are caused by poisoning so let us do the fertilization and weed control on your lawn and keep those types of products out of your home.
We love love love referrals!!!!! So please tell your friends about us, if you like them that is. If you don't like them just give them the phone number of one of our competitors.