It's essential to properly trim your trees and shrubs and trim them at the appropriate time of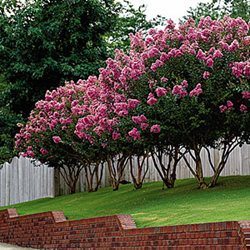 the year. Turf Managers L.L.C. crews are trained to trim the plants to encourage healthy new growth as well as to hold the plants' natural form.
With thousands of different types of trees and shrubs, and with each having specific times of the year that they respond most effectively to trimming, not only is timing critical, but the shape of the plant must be considered.
For example, the top of the plant should be trimmed in order to have the base wider than the top. This method of trimming allows the sunlight to reach the base of the plant, encouraging growth from the top of the plant to the bottom. Our crews are equipped with the essential knowledge and skill to handle all shapes, sizes and varieties of trees and shrubs, ensuring Turf Managers LLC will always provide healthy pruning techniques for your trees and shrubs.